TCNJ is proud to offer its LGBTQIA+ community members a wide array of services, organizations, and policies tailored to their unique needs. The following is an extensive but not exhaustive list of on and off-campus resources for LGBTQIA+ individuals. If there is a resource you would like added, please let us know!
On-Campus Resources
PRISM
PRISM is TCNJ's primary LGBTQIA+ student organization. They hold weekly meetings as outlined on their website and host events on campus related to LGBTQIA+ identity.
Website | Email | Facebook | Twitter
PRISM Center
Alongside PRISM, the PRISM Center is a space available to TCNJ's LGBTQIA+ students. The PRISM Center holds office hours and social meetings out of this space and also provides books, and information to students related to LGBTQIA+ identity at the Prism Library and resource table. The center is located on the second floor of Brower Student Center, room 205.

TCNJ Preferred Name Policy & NameCoach
TCNJ maintains an official Preferred Name Policy, allowing a preferred name to be added to your TCNJ digital identity and official records. For instructions on adding your preferred name, please consult this guide. Once a preferred name is added to PAWS, other TCNJ sites, such as Canvas, will use your preferred name.
TCNJ has also rolled out NameCoach technology, a tool that gives students the ability to record the pronunciation of their names, provide the phonetic spelling of their names, and store their preferred pronouns.
Gender Inclusive Housing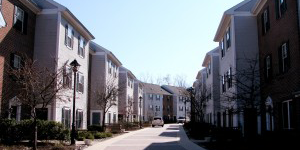 TCNJ's Gender Inclusive Housing program allows for co-ed rooming situations and provides alternative housing options for TCNJ's LGBTQIA+ students, as well as for any general member of the student body who might be interested.Website | 609.771.2301 | Email
Gender Neutral Bathrooms
TCNJ has 15+ Gender Neutral or All Gender bathrooms around campus. The locations of each bathroom are available on an interactive map. TCNJ is continuously adding more Gender Neutral bathrooms on campus as new buildings are constructed and current buildings are refurbished.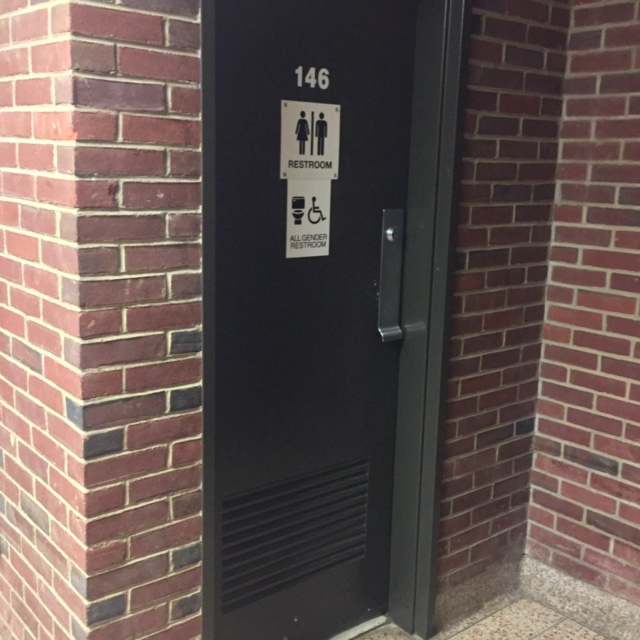 Counseling and Psychological Services (CAPS)
CAPS provides group counseling, workshops, brief individual counseling, and referral services to TCNJ students. Services are confidential; no record of counseling appears on the student's permanent academic record. New Support Groups are started at the beginning of each semester. Some groups cater specifically to LGBTQ+ individuals while others focus on overarching mental health needs.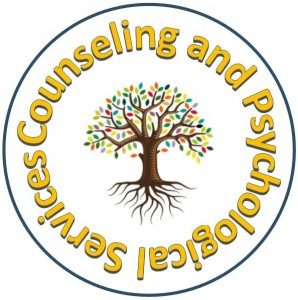 Website | 609.771.2247 | Email
Sexual and Reproductive Health
TCNJ Student Health Services offers general sexual and reproductive healthcare options. You can schedule an appointment with a healthcare provider through OWL.
Walk-in hours are on weekdays from 8:30-4 pm in Eickhoff Hall 107. If you are experiencing a health emergency, please call 9-1-1 and consult this guide.
Website | 609.771.2889 | Email
Delta Lambda Phi
DLP is an international social fraternity for gay, bisexual, transgender, and progressive individuals. TCNJ has an active chapter that hosts events and socializes with other TCNJ Greek Life.
TCNJ Anti-Violence Initiatives
Guided by the Division of Student Affairs Mission and Goals, Anti-Violence Initiatives lead the campus effort to address issues of sexual assault, domestic/dating violence, and stalking. We work with our community partners to create a campus environment that is intolerant of abuse and responsive to needs of victims/survivors.
Off-Campus Resources
Crisis and Informational Hotlines
The National Suicide Prevention Lifeline: 1-800-273-TALK
Youth Resource 2nd Floor Youth Helpline: 1-888-222-2228
LGBT Resources Trevor Helpline: 1-866-4u-TREVOR
LGBT National Helpline: 1-888-843-4564
The Pride Center of NJ
The mission of The Pride Center of New Jersey is to provide a safe and welcoming place for all in the LGBTQ+ community, especially our youth, to come for support, education/health education, and social opportunities to help grow in self-awareness, self-acceptance, and self-esteem, in order to live healthier and happier lives with equality and social justice.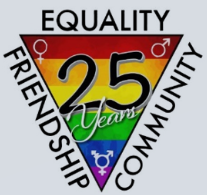 Website | 732.846.2232 | Email
Sylvia Rivera Law Project
"The Sylvia Rivera Law Project (SRLP) works to guarantee that all people are free to self-determine their gender identity and expression, regardless of income or race, and without facing harassment, discrimination, or violence. SRLP is a collective organization founded on the understanding that gender self-determination is inextricably intertwined with racial, social, and economic justice."

Website | 212.337.8550 | Email
The Trevor Project
The Trevor Project is the leading national organization providing crisis intervention and suicide prevention services to lesbian, gay, bisexual, transgender, and questioning (LGBTQ) young people ages 13-24
Website | 866.488.7386 | Live Chat
GSA Network
GSA Network is a next-generation LGBTQ racial and gender justice organization that empowers and trains queer, trans and allied youth leaders to advocate, organize, and mobilize an intersectional movement for safer schools and healthier communities.

Website | 415.552.4229 | Email
National Center for Transgender Equality
The National Center for Transgender Equality is the nation's leading social justice advocacy organization winning life-saving change for transgender people.
NCTE was founded in 2003 by transgender activists who recognized the urgent need for policy change to advance transgender equality. With a committed board of directors, a volunteer staff of one, and donated office space, we set out to accomplish what no one had yet done: provide a powerful transgender advocacy presence in Washington, D.C.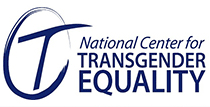 Website | 202.642.4542 | Email
Matthew Shepard Foundation
"The Matthew Shepard Foundation's longstanding mission is to erase hate by replacing it with understanding, compassion and acceptance. Through local, regional and national outreach, we empower individuals to find their voice to create change and challenge communities to identify and address hate that lives within their schools, neighborhoods and homes."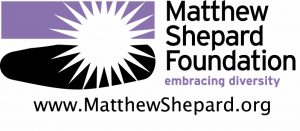 Website | 303.830.7400 | Email
Bisexual Resource Center
"The Bisexual Resource Center envisions a world where love is celebrated, regardless of sexual orientation or gender expression. Because bisexuals today are still misunderstood, marginalized, and discriminated against, the BRC is committed to providing support to the bisexual community and raising public awareness about bisexuality and bisexual people."
Website | 617.424.9595 | Email
PFLAG (Parents, Families, and Friends of Lesbians and Gays)
"PFLAG's vision is to create a world where difference is celebrated, and all people are valued inclusive of their sexual orientation, gender identity, and gender expression. Our mission of support, education, and advocacy guides our work on this important goal. "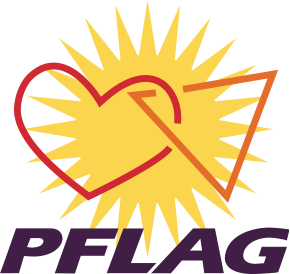 Website | 202.467.8180 | Email
Asexuality Visibility and Education Network
"Welcome to the Asexual Visibility and Education Network. AVEN hosts the world's largest online asexual community as well as a large archive of resources on asexuality. AVEN strives to create open, honest discussion about asexuality among sexual and asexual people alike."