Student organizations at TCNJ reflect the inherent diversity of our community
As such, they are constantly expanding and changing
The following is an extensive but not exhaustive list of inclusive student organizations at TCNJ
For additional information, please consult the official TCNJ Roar app
---
Culture & Language
Asian American Association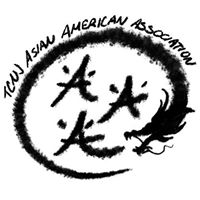 Our goal is to continue building the Asian-American community on campus by providing a social, educational awareness and service network for students.
Association of Students for Africa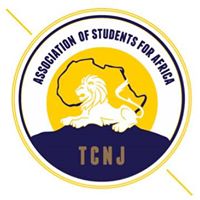 The Association of Students for Africa is an organization whose aim is to increase the awareness of the African culture, diversity and its people amongst the entire student and faculty at The College of New Jersey. This organization will serve as a community for students/faculty from Africa, interested in Africa and connected to Africa.
Barkada: Filipino culture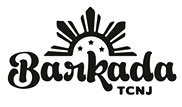 Barkada in Tagalog translates "a group of friends." As the name suggests, we strive to create a sense of friendship and family among our members and with other organizations within and outside TCNJ. Barkada focuses largely on Filipino culture and heritage through cultural, social, and community activities.
Black Student Union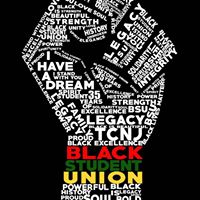 Our mission, henceforth, shall be to aid in the growth of students of the African Diaspora into agents that are culturally, socially, intellectually, and psychologically equipped with the instruments necessary to promote positive change and engagement within both The College of New Jersey and the greater New Jersey community.
Chinese Student Association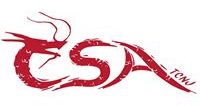 To provide students with the opportunity to learn and socialize with others; and in the process, raise awareness of Chinese and Asian-American culture. It is our goal to increase diversity at the College of New Jersey through events and performances that display various aspects of Chinese culture.
Eurasia/Middle East Society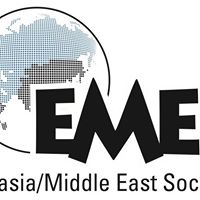 EME is a student-run organization that hopes to introduce the exciting and varied cultures and identities of Eurasia and the Middle East to the TCNJ community.
French Club

The College of New Jersey French Club allows students to experience French language and culture without ever leaving the country. Through various events both on and off campus, we bring a certain je ne sais quoi to the campus community.
Haitian Student Association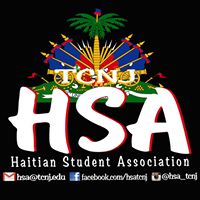 HSA's goal is simply to celebrate Haitian culture as well as inform individuals who do not know much about the culture.
Muslim Student Association
To educate the population of TCNJ about Islam and Muslim cultures through weekly meetings, events and activities.
Indian Student Association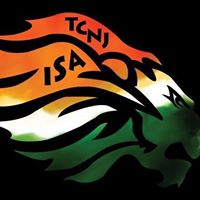 The purpose of Indian Student Association (ISA) is to educate and promote awareness of the Indian culture on the TCNJ campus through various events..
PRISM: Queer-Straight Alliance

PRISM is TCNJ's oldest gender and sexuality alliance. We provide LGBTQIA+-identified individuals with a safe place to meet, talk, and learn and hold regular meetings as well as campus-wide events.
Spanish Club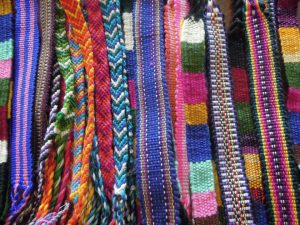 Spanish Club celebrates the Spanish language and diverse cultures from Spain and Latin America. We offer volunteer opportunities, academic lectures, film screenings, cultural events, and trips.
TCNJ German Culture Club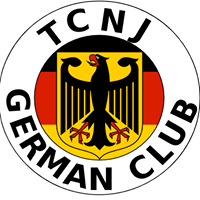 The TCNJ German Culture Club is a student organization that strives to instill a positive view of German culture to its members by exposing them to German traditions and history as well as contemporary German life.
TCNJ Hellenic Society: Greek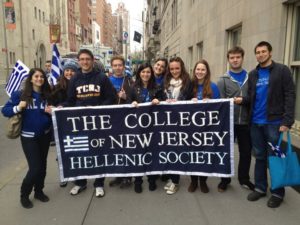 The purpose of this group is to bring Greeks and Non Greeks on campus together and to share and celebrate the Greek culture with the campus community.
TCNJ International Studies Club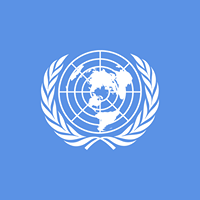 The International Studies Club and its Model United Nations team is a group of dedicated students with a faculty adviser who share a common interest in international affairs, current events and cultures from around the world.
TCNJ Italian Club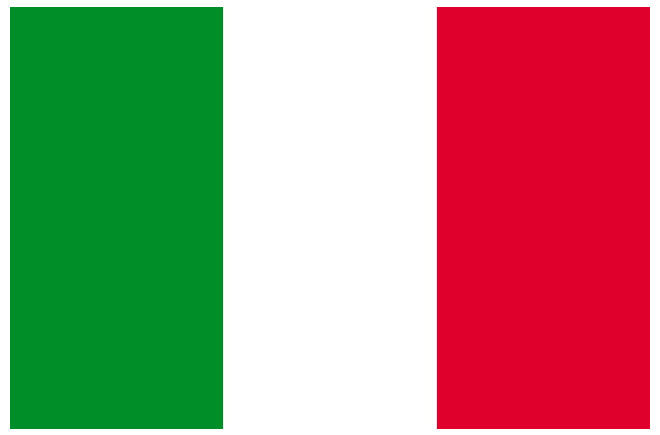 We aim to provide an accurate and bias free representation of the Italian people, history, and culture through our events while providing an enjoyable atmosphere in which Italian Americans and students of all cultures can meet and interact with one another.
Union Latina

United, our goal is to educate the student body on the Latino culture while gaining insight on other cultures through our events, meetings and collaborations.
Dance & Music
BlackOut Step Team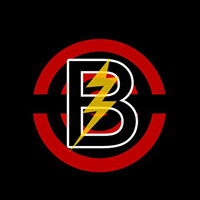 TCNJ BlackOut Step Team is a team of dynamic and innovative steppers whose mission is to celebrate and practice a Black tradition/cultural practice/dance/art form.
TCNJ's iTunes A Cappella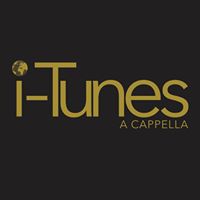 We are a co-ed group that specializes in a vast range of genres and cultures, to live up to the international part of our name.
Synergy Dance Company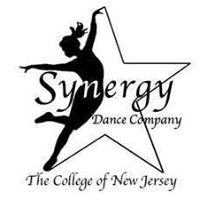 We practice a variety of genres of dance including ballet, jazz, tap, contemporary, and hip hop. In the fall semester we work on strengthening, technique, and learn combinations. In the spring semester, we work on choreographing dances for our annual Spring Spectacular. Members of the company have the opportunity to choreograph their own dances and have them performed in our show.​
TCNJ Jiva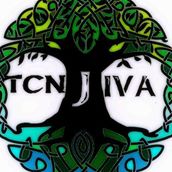 The purpose of TCNJ Jiva is to preserve and perpetuate the traditional art form of classical Indian dance.
TCNJ Saathiya

We are the Indian Bollywood-Fusion Dance Team on Campus. We perform at many on-campus events and also travel to a few competitions!
TCNJ Sher Bhangra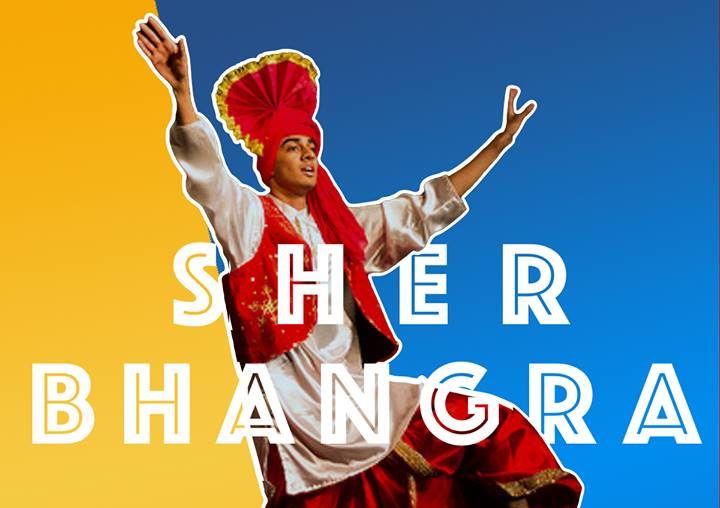 We pride ourselves on not only being the only Bhangra Team locally, but as a Team With A Purpose. What is Bhangra? Bhangra is a folk-dance from North India. It features festive dancing with colorful clothes and decorated props that exhibits a fun and festive lifestyle
TCNJ Taiko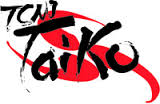 Assembled in 2008, TCNJ Taiko is a performing group located on The College of New Jersey's campus that is dedicated to the art of Japanese kumi-daiko, or ensemble drumming.
Differing Abilities
Autism Awareness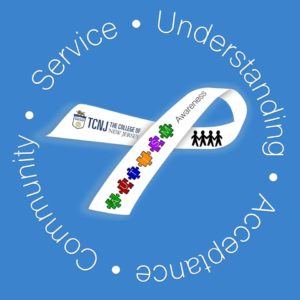 The purpose of Autism Awareness at The College of New Jersey is to create a better understanding and support of Autism Spectrum Disorders across the TCNJ campus.
Deaf Hearing Connection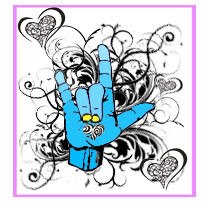 The purpose of the Deaf-Hearing Connection is to increase campus-wide awareness regarding the Deaf community and its culture. DHC creates opportunities for students to get involved with the Deaf and Hard of Hearing community and to experience its culture. In doing so, students will acquire a greater appreciation for the Deaf culture and their way of life based on first-hand experiences. Our mission also focuses on outreach to the Deaf community through an array of service opportunities.
DisabilityPRIDE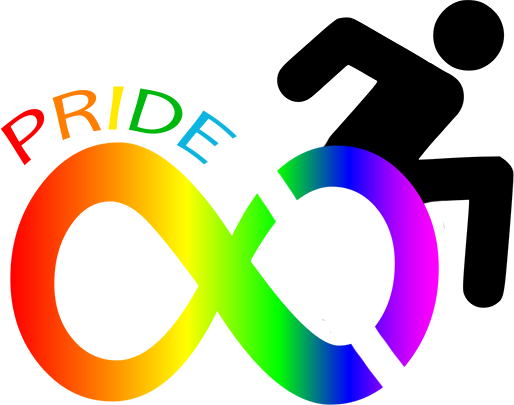 An intersectional student org aiming to foster community among students with all kinds of disabilities and our allies. Through discussion, advocacy, and leadership, we create a safe social space by and for disabled students to celebrate disability culture. "Nothing about us without us"
Friendship and Unity for Special Education (FUSE)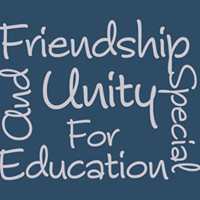 FUSE is a group of students with the vision of creating an inclusive community on the TCNJ campus. We provide social events for adults with intellectual disabilities as well as inclusive playgroups for children. We also provide professional development for our members, providing them with information regarding the current world of education.
Students for Disability Awareness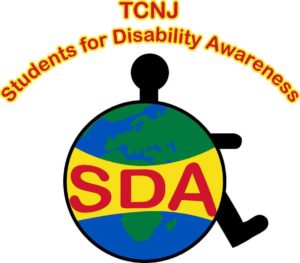 Brings awareness to the students of TCNJ & the members of our community to realize harmful social and medical constructs associated with disabilities.
| Facebook |
TCNJ Student Alliance for the Facilitation of Empathy (SAFE)
To see a community at TCNJ and in the surrounding areas that promotes the equality and full integration of people with disabilities.
TCNJ National Student Speech Language and Hearing Association
The National Student Speech Language Hearing Association (NSSLHA) is a pre-professional association for students interested in communication science and its related disorders.
Martial Arts
Brazilian Jiu Jitsu & Mixed Martial Arts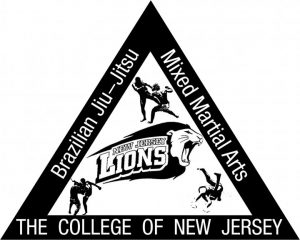 We're the Brazilian Jiu Jitsu and Mixed Martial Arts Club of The College of New Jersey! We're open to all types of fighters of all different skill levels. We encourage anyone to come out if they're interested in learning how to fight, how to defend themselves, or just getting a solid workout.
TCNJ Kokikai Aikido Club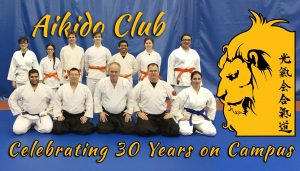 Aikido Kokikai is a way to develop greater inner peace, unify your mind and body, help you to be more calm and relaxed, realize your full potential, and enjoy life to the fullest. It just happens to be disguised as a martial art.
Multicultural Greek Life
Alpha Kappa Alpha Sorority, Inc.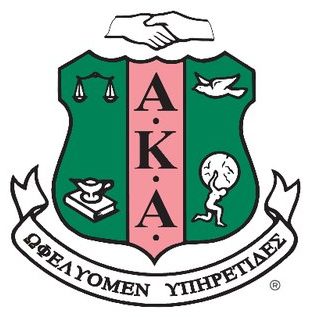 Founded by African-American women "to cultivate and encourage high scholastic and ethical standards, to promote unity and friendship among college women, to study and help alleviate problems concerning girls and women in order to improve their social stature, to maintain a progressive interest in college life, and to be of 'Service to All Mankind'."
Chi Upsilon Sigma National Latin Sorority
Founded as an education and service based cultural sorority, we strive to promote a positive image of the community of color, particularly Latinx.
Delta Sigma Theta Sorority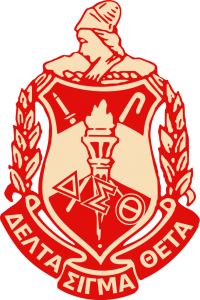 The Iota Beta Chapter of Delta Sigma Theta Sorority, Incorporated was founded on the campus of Trenton State College, in 1971. Predominantly African-American women but membership is open to all.
Lambda Tau Omega Sorority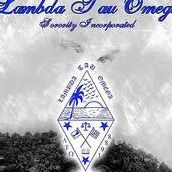 In the Fall of 1988 there were 16 distinguished womyn, who sought to create an esteemed organization at Montclair College, (now known as Montclair State University) These womyn wanted to create a unique, and priceless sisterhood that would heighten their college experience, by giving the opportunity to empower, educate, and support womyn of all races, creeds and colors.
Lambda Theta Alpha Latin Sorority
Founded in 1981, our sisters lead by example as leaders of the campus community, the surrounding community, and the Latino communities. Our sisters are compassionate, donating their precious time to those who are in need, and honoring the importance of community service that our founding mothers established.
Lambda Theta Phi Latin Fraternity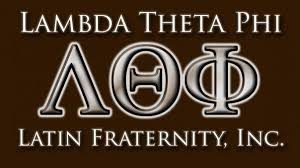 The Gamma Chapter at Trenton State College has been exemplary in promoting and practicing the ideals of Lambda Theta Phi. The fraternity's ideals are brotherhood, Latin unity, pride in our own cultures, respect for all cultures, scholarship, and addressing the needs of our Latino community.
Sigma Lambda Beta International Fraternity
Based upon our fundamentals of fairness, opportunity, and equality the Brothers of the Fraternity strive to better ourselves and the rest of society. We are open any race, culture, or ethnicity and pride ourselves on becoming the largest Latino Based Fraternity with multicultural emphasis.
Sigma Lambda Gamma

Sigma Lambda Gamma is the largest, historically Latina-based national sorority with a multicultural membership in chapters and alumnae associations throughout the United States – from Arizona to Wyoming; Florida to Minnesota; New York to Texas; and many more states between the coasts of California and Rhode Island
National Societies
National Association of Black Accountants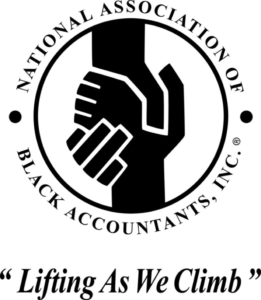 The mission of NABA is to address the professional needs of its members and to build leaders that shape the future of the accounting and finance profession with an unfaltering commitment to inspire the same in their successors.
| Website |
National Society of Black Engineers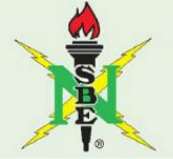 It is our goal to diversify the field of engineering, business and technology to enhance the spectrum of ideas and imagination by striving to increase the number of minority students striving for professional career opportunities at both the undergraduate and graduate level.
| Website |
Religious & Spiritual
Catholic Campus Ministry
The mission of Catholic Campus Ministry at The College of New Jersey is to meet the many spiritual needs of the students, faculty, and staff through a variety of religious programs, services and activities. CCM aims to bring the message of the Gospel and the Catholic faith to the community.
Circle of Compassion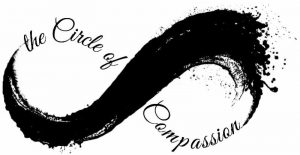 Our mission is to promote a cooperative effort to restore compassionate thinking and compassionate action to the center of religious, moral and political life. The core of the Charter is the Golden Rule, to do unto others as you would have others do unto you.
Chabad: "Jewish-Home-Away-From-Home"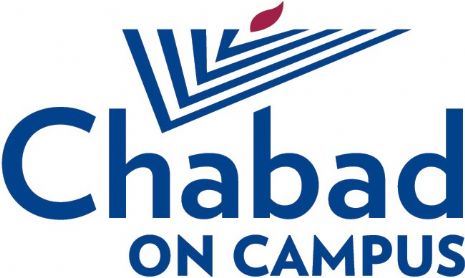 Chabad at TCNJ is a student group aimed at helping the campus community. Based on Jewish values and traditions, Chabad provides programming and support with the hope that students will learn to have a happier and more meaningful life.
Gospel United Ministries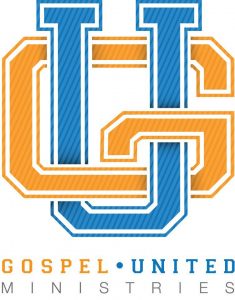 Established in 1972 at The College of New Jersey, the Gospel United Ministries operates as a faith-based organization, using student's gifts and talents in the arts, leadership and community service to serve God, spread love to others, and uplift the campus and surrounding communities.
Hillel/Jewish Student Union of TCNJ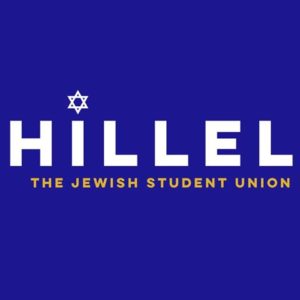 Hillel at TCNJ seeks to be utilized as a bridge for Jewish life so that students can maintain their Jewish identity before, during, and after college.
NJ Christian Fellowship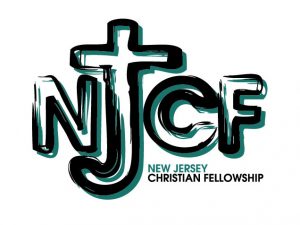 We are a Christian Fellowship student organization based at TCNJ.
Protestant Bible Fellowship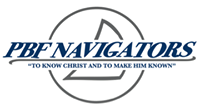 At Protestant Bible Fellowship we believe that the core truths of Christianity, as affirmed in the early creeds and reaffirmed in the confessions of the protestant reformation, define and unite us more deeply than any particular denominational distinctive. As such we guard our unity on essentials while maintaining a loving acceptance of others' views on less essential matters.
Voice of Hope: Christian A Capella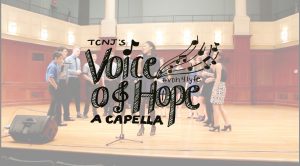 Voice of Hope, or VoH, is a Christian A Cappella group made up of students at The College of New Jersey. It is also the first A Capella group established at TCNJ.
STEM
TCNJ DIGIT.all

DIGIT.all (Diversity & Inclusion Group In Tech for All) is committed to making the tech community a space that is welcome to all. By providing the TCNJ community with accessible workshops and a space for guest speakers and peers alike to discuss their experiences in and around tech and tech culture, DIGIT.all seeks to promote diversity, inclusion, allyship, and awareness in STEM.
Society of Hispanic Professional Engineers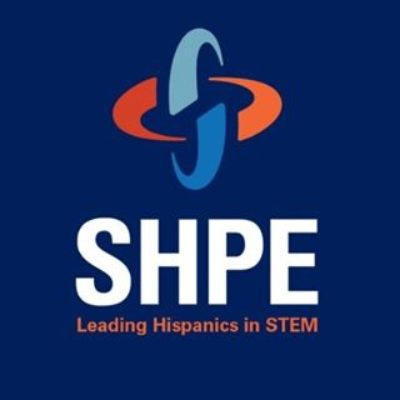 Changing lives by empowering the Hispanic community to realize its fullest potential and to impact the world through STEM awareness, access, support, and development.
Women Focused
Her Campus
Her Campus TCNJ, a branch of HerCampus.com, is an online magazine for the college women of TCNJ with features on Campus News, Events, Profiles, Polls, and even Campus Cuties!
She's the First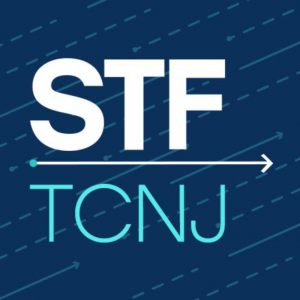 She's the First is a not-for-profit (founded by TCNJ alum Tammy Tibbetts!) that sponsors girls' education in the low-income countries, helping them be the first in their families to graduate.
Society of Women Engineers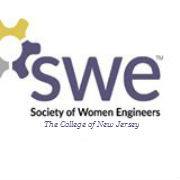 Our mission is to stimulate women to achieve full potential in careers as engineers and leaders, expand the image of the engineering profession as a positive force in improving the quality of life, and demonstrate the value of diversity.
To Write Love on Her Arms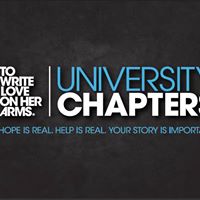 To Write Love on Her Arms is a non-profit movement dedicated to presenting hope and finding help for people struggling with depression, addiction, self-injury, and suicide. TWLOHA exists to encourage, inform, inspire, and also to invest directly into treatment and recovery.
Women in Business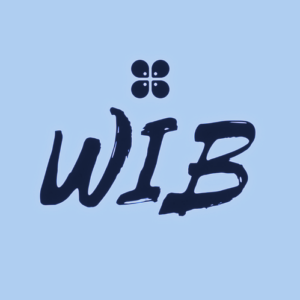 Women in Business strives to promote the success of our members in the workplace and throughout their college experience. We share our tips, advice, and personal experiences so that our members achieve success both professionally and in their daily lives.
Women in Computer Science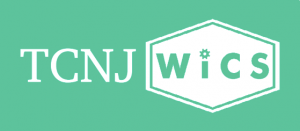 This group began as an initiative to bring together the female members of the Computer Science community at TCNJ and anyone else with genuine interest in computing and science
Women in Learning & Leadership (WILL)
WILL is a curricular and co-curricular, certificate-bearing program designed to provide leadership experience, encouragement, and opportunity for development of critical and analytical skills.
Women's Center
A comfortable space and an active women's organization for support and empowerment.