Overview
In late 2019, the Division of Inclusive Excellence partnered with the Center for Institutional Effectiveness to develop a new campus climate survey to capture the student and employee experience at The College of New Jersey. This survey would be called the "Campus Pulse." It was designed to be tighter in scope than its predecessor, emphasizing perceptions of equity and inclusion on campus. The Campus Pulse surveyed not only our community's demographic makeup and general opinions of life/work at the TCNJ but also experiences of bias and qualitative feedback on equity programming, initiatives, and departments.
The employee edition of the Campus Pulse was open from October 31 to November 25, 2019; the student edition was available from November 6 to December 5, 2019. The survey garnered a high response rate: 43% of employees and 29% of students took the Campus Pulse. Both surveys were anonymous, and no identifying respondent information has been or will be published.
The Campus Pulse Resource (CPR) Team continues to compile results and develop dashboards for the campus community's review. This page will be updated as additional charts and figures are finalized. Meanwhile, the executive summaries for the student and employee surveys are available below. We trust you will use this data as we intend to: responsibly, respectfully, and exclusively for the betterment of our campus community.
As always, we welcome and appreciate your feedback. Please send any questions, comments, or suggestions about the Campus Pulse to inclusion@tcnj.edu or any member of the CPR team below.
Campus Pulse Resource Team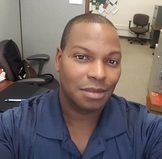 Assistant Director of Assessment
Chair, Campus Pulse Resource Team