These interactive workshops will engage participants in self-reflection and action planning to use privileged aspects of their identity to dismantle oppression. Using the framework provided by www.whiteaccomplices.org to encompass identity markers in addition to race (e.g., gender, SES, class, etc.). They will complete a self-assessment activity to determine whether their current actions in support of this social justice issue categorize them as actors, allies, or accomplices. Participants will then develop a SMART (Specific, Measurable, Achievable, Relevant, Time based) action plan for moving from actor, to accomplice that will challenge their comfort zones. This session should particularly benefit participants who are interested in using their privileged identities to grow in their advocacy for social justice.
In this interactive workshop, participants will engage in self-reflection around the ways we have been socialized. We will discuss the ways in which we are affected by racism and how we reinforce the status quo. We begin the workshop exploring the cycle of socialization. Next we will discuss the dynamics of the status quo and how our socialization reinforces the status quo and systemic racism. Lastly participants will create an action plan and discuss the skills needed to disrupt an aspect of the status quo.
Student Session on Actors, Allies, and Accomplices
November 11, 2020 | 7 – 9pm
Employee Session on Disruption
November 12, 2020 | 11am – 1pm
---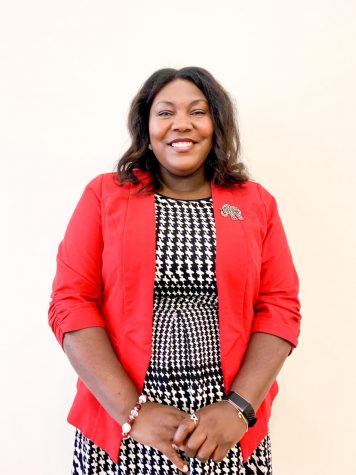 Chianti Blackmon, M.S. (she/her/hers) has over 15 years of experience in training, facilitating and educating about issues of justice, equity, and inclusion in higher education, non-profits, and organizations nationally. She serves as a college administrator with experience in both private and public colleges and universities creating and implementing diversity strategic planning, supporting historically underrepresented groups, program planning, policy review and development as well as addressing climate transformation and change.
Her work includes, but is not limited to; racial climate assessment, understanding non-inclusive language, communication and conflict across difference, addressing implicit bias in leadership and hiring as well as Ally/accomplice and co-conspirator work.
Chianti earned her undergraduate degree in interpersonal/public and business/organizational communication from the University of Akron (OH) and her master's degree in clinical pastoral counseling from Loyola University, Maryland. She is currently pursuing a PhD in Higher Education at Morgan State University.