Join DEI each semester for the
Diversity Education Series
, featuring nationally-renowned experts guiding us through essential issues of diversity, equity, and inclusion as they manifest in higher education and society at large. Over the course of
multiple sessions throughout the semester
, each Series will explore topics such as race relations, opportunity gaps, LGBTQ+ inclusion, navigating privilege, disability and accessibility, female empowerment, and practical diversity skills. Each Series will feature a new team of presenters with unique specialties that will inform the selection of topics.
All members of the campus community are welcome! Seating is limited so please register in advance. Sessions last from 12:00 to 1:50pm, with lunch provided from 12pm onward.
---
Diversity Ed Series Spring 2020
The election cycle is here. No use hiding from it, much as we might want to. For many of us, this season is more stressful than holidays and finals combined.
Some are excited. Some are scared. Some don't know what to feel.
If you're any of the above, join us for this semester's Diversity Ed Series. We'll equip you with analytical and emotional strategies to see you through November and beyond
---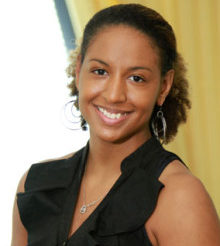 As the Managing Director for the Sustained Dialgoue Campus Network (SDCN), Rhonda Fitzgerald works to train, mentor, and provide guidance to a broad range of institutions and individuals seeking to transform their communities. An engaging public speaker and facilitator, Rhonda has a passion for developing college aged leaders with civic competency and cultural humility. Due to her in-demand skills and experiences, she has made an impact at several places around the globe, including Ethiopia where she supports the work of the Addis Ababa University Peace Club.  Rhonda is an alumna of Princeton University, where she participated actively as a moderator and leader of Sustained Dialogue
---