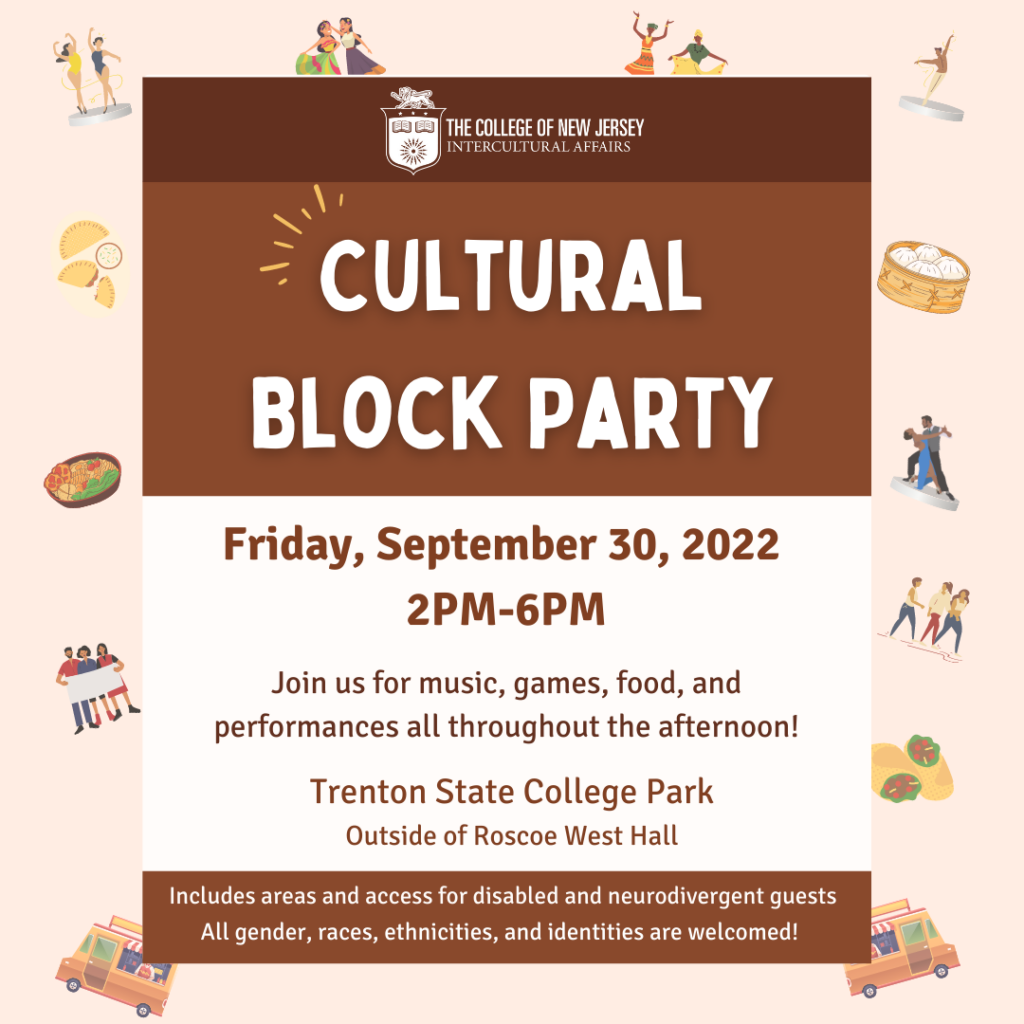 Intercultural Affairs will be hosting a Cultural Block Party, in partnership with numerous amazing cultural and identity-serving student organizations and groups!
Throughout the afternoon, we will be featuring performances from Aikido, Ritmo, Lambda Upsilon Lambda, and more!. Each of our organizations will also be running various activities and games that you can participate in. And, of course, FREE FOOD!
Some of the featured student organizations and groups include:
Alpha Kappa Alpha Sorority, Inc.

Asian American Association

Association of Latino Professionals For America (ALPFA)

Association of Students for Africa (ASFA)

Black Student Union

Barkada

Bonner

Chinese Student Association

Chi Upsilon Sigma National Latin Sorority

Cultures United (CU)

Japanese Student Association

Kinkz and Coilz

Kokikai Aikido 

Lambda Upsilon Lambda

Lambda Theta Phi Latin Fraternity

Lambda Theta Alpha Latin Sorority Inc.

Men of Color Success Initiative

Mexican Student Association (MEXSA)

National Association of Black Accountants (NABA)

PRISM

RITMO

Union Latina

Women in Learning and Leadership (WILL)
The event will also have a low-volume, comfort space available for guests. Community members of all genders, racial identities, abilities, and identities are welcomed and included!